Table of Contents
APODIO - NEWS
APODIO - Description
APODIO is a GNU/Linux operating system containing audio, text-friendly, graphic and video tools. It can be used as a liveCD or be installed on a partition of your hard disk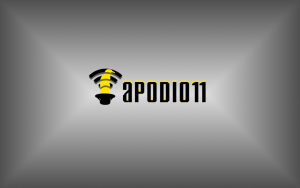 APODIO - Download
APODIO - FAQ
tips & tricks - latest version
For Apodio 10, ONE big trick to have in mind - specially for installation :
THE INSTALLATION OF THE SYSTEM ON YOUR HARD DISK TAKE SOME TIMES, PLEASE BE PATIENT (at least an hour or so), it's a known issue and your computer is not stuck! BE AWARE OF THAT WHEN INSTALLING!
passwd user
user Apodio passwd is "linux" - to use when you need it

Screenshots
Goodies!
Archives
info wiki to be back soon
work in progress
version 11 - January 2017!!!
Version 12 -december 2018