Table of Contents
APODIO - NEWS
APODIO - Description
APODIO is a GNU/Linux operating system containing audio, text-friendly, graphic and video tools. It can be used as a liveCD/USB or be installed on a partition of your hard disk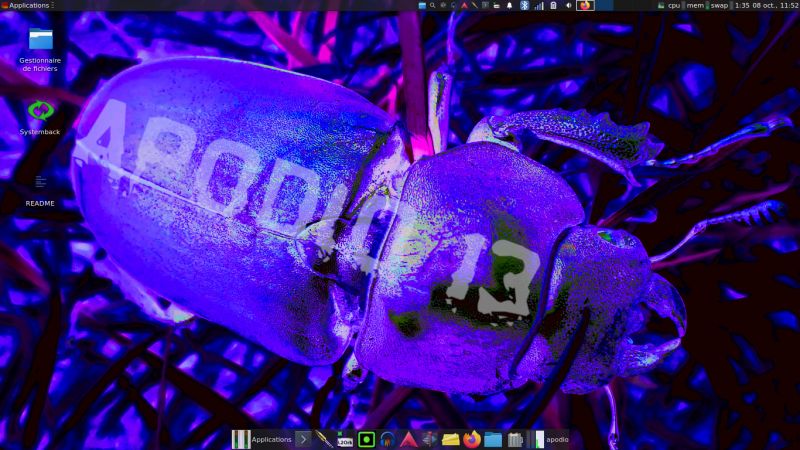 APODIO - Download
APODIO - FAQ
1-how do I use Apodio?
2-how do I boot apodio on my computer?
once your dvd or usb key set up, put it in your computer and restart your computer if it's not booting properly, please refer to this help here: https://help.ubuntu.com/community/BootFromCD
If any trouble with that part, there could be few reasons:
-your set up is not done properly (used gnome-disk for gnu/linux)
-your bios (integrated hardware operating system) usually accessible just before to boot your main desktop OS / see video here
-download didn't work properly (maybe?)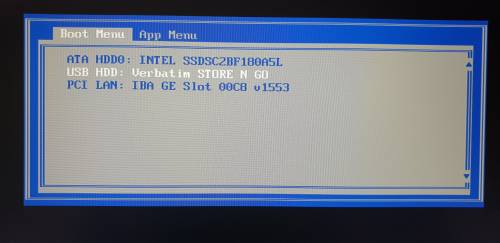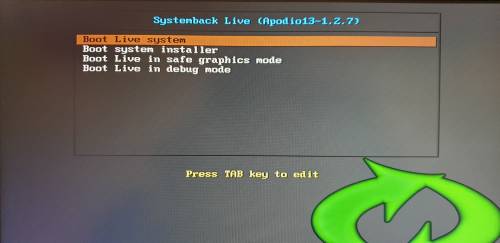 3-how do I install Apodio 13 on my computer?
1-once you burn/formated your usb key with apodio iso and you boot your computer (most computer now use f12 to choose what your computer will boot, installation is pretty easy:
we use Systemback installation :
1) click on systemback on the desktop
2) enter passwd (read the README for it!)
3) click system copy
4) choose the partition you want to install it on (be sure its the one you create for that if you have have already installed another linux system otherwise check for dual boot)
5) umount you partition, put "/" as mountpoint, choose ext4, select "user data files" (very important!) then format your partition with green arrow (select format)
6)click on start once the partition is formatted
7)let it install
8)once its finished, just reboot and take off the key when the machine reboot
9) enjoy your apodio13!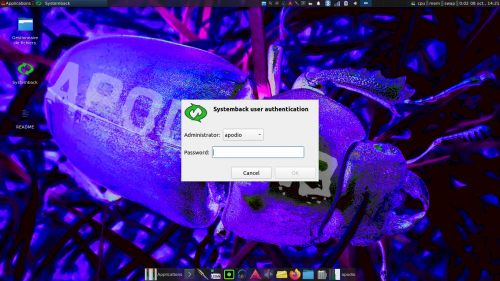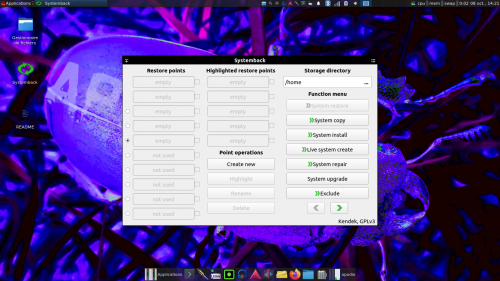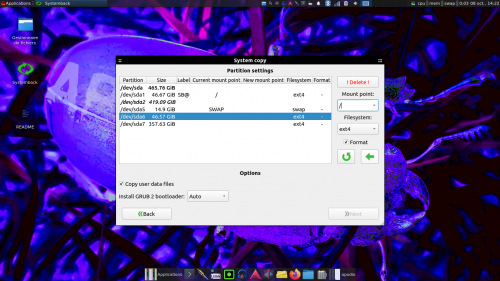 tips & tricks - latest version
Installation bug with Desktop and dual screen machine
I have installed many computers those past few days (OCT2020) with APODIO13 and I have came across an annoying issue, specially with desktop machine (not so much with laptops) There is a bug at the last part of the installation via the copy system or the installation in Systemback. After many attempts, looking for this issue around the web + bios test with UEFI/LEGACY (you should always choose legacy upon UEFI by the way) I arrived to manage this bug by taking all usb equipment and network (ethernet) off during the installation process. It works on all the machines (one of them just keep freezing after installation but that might be another issue I haven't figured out yet).
passwd user
user Apodio passwd is "linux" - to use when you need it

Screenshots
Goodies!
Archives
info wiki to be back soon
work in progress
version 11 - January 2017!!!
Version 12 -december 2019
Version 13 - October 2020